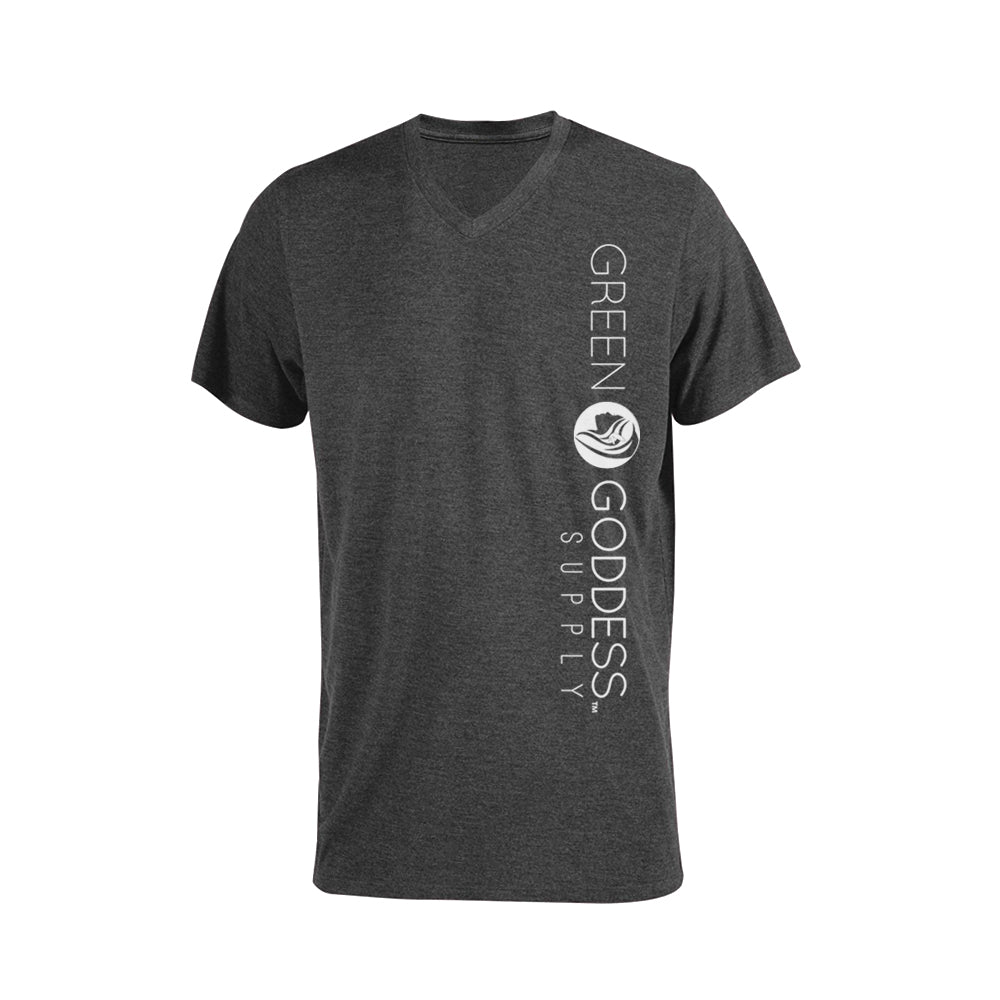 Men's V-Neck Logo Tee
NEW!!  If you're looking for something that's still comfortable and casual, but a step up from a basic tee shirt, and looking a little more stylish, check out our brand new V-neck logo tee shirts.
This super soft, comfortable, lightweight shirt is made from a blend of 50% polyester, 25% cotton and 25% rayon.  It features the Green Goddess Supply logo vertically down the left side in a stylish funky layout.  Because of the material blend, this shirt should not shrink.
This shirt is charcoal (i.e. dark grey) with white print.