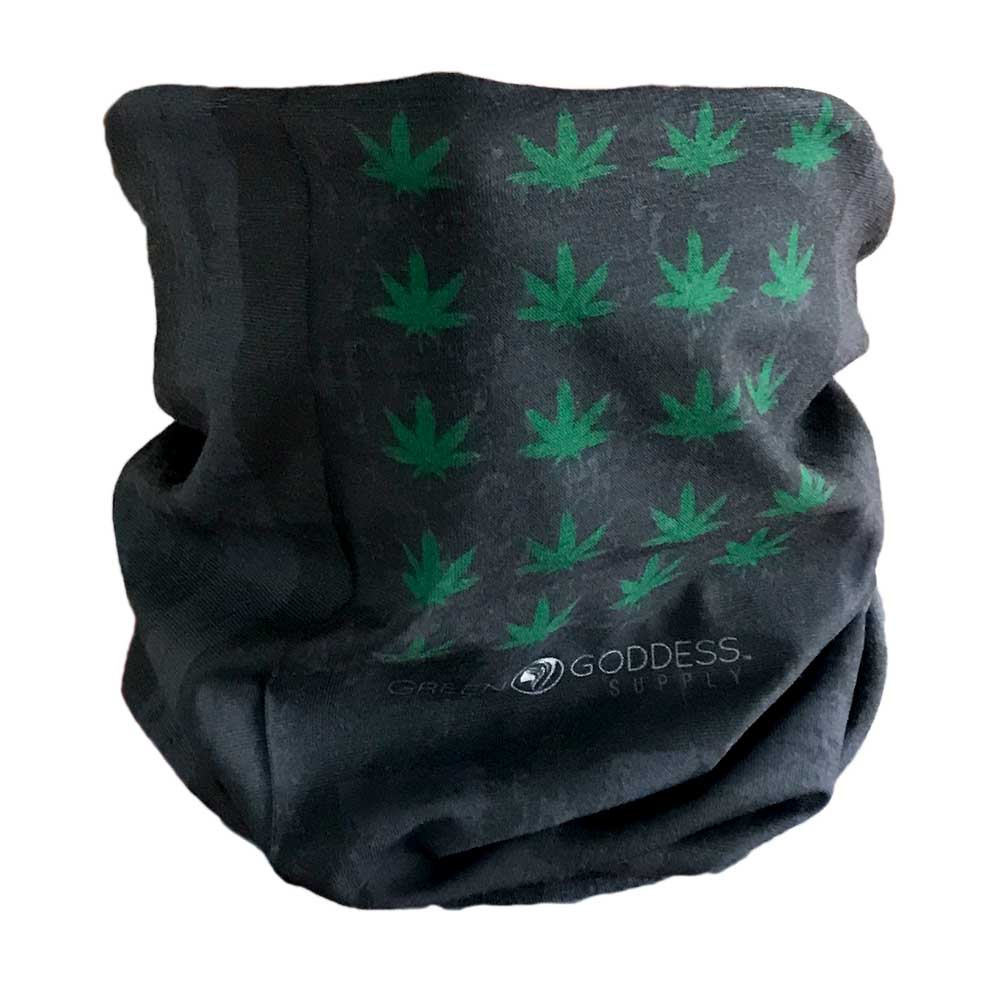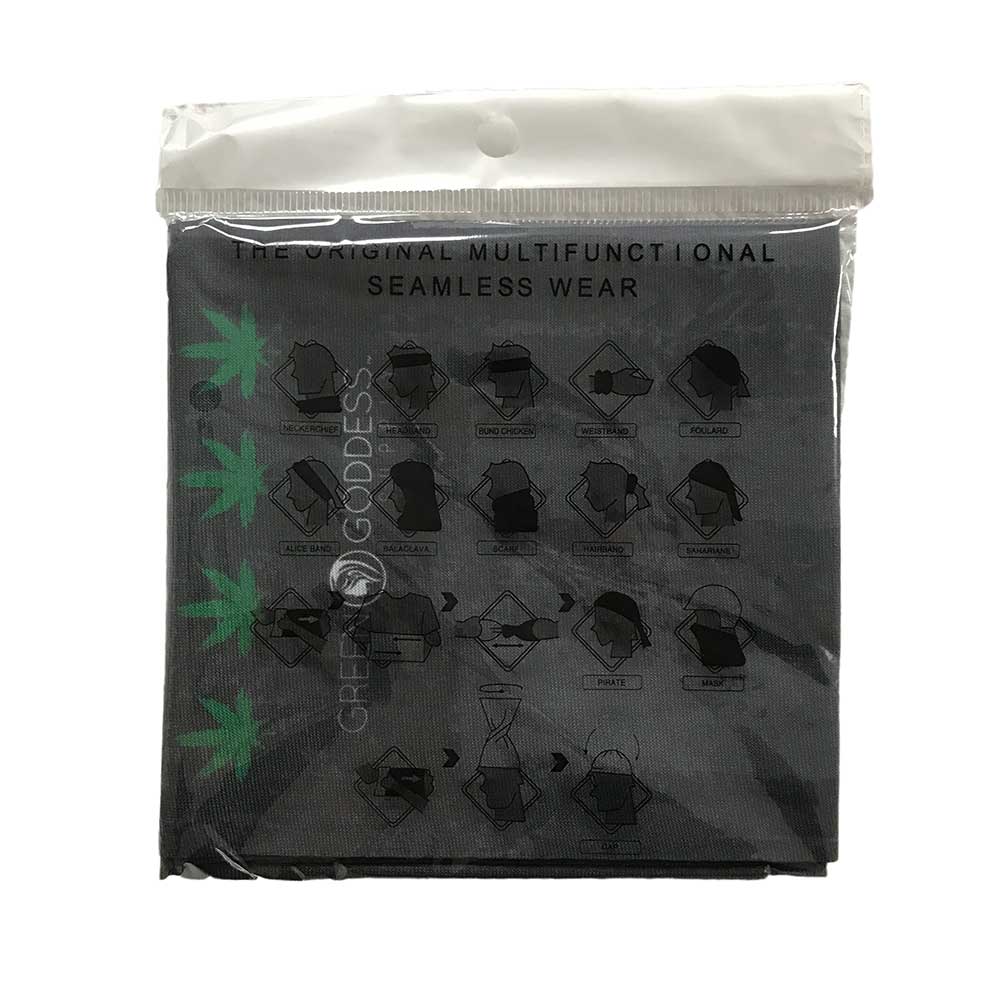 Stoner Nation Flag Face Shield
Whether you're playing it safe with coronavirus, playing sports or doing yard work, do it in style with our new face shield / mask / neck gaiter!  
This gaiter is made from a breathable, stretchy polyester fabric that's easy and convenient to wear, and can be used in over a dozen different ways:  as a face mask, hair scrunchy, bandana, neck gaiter, head band, wrist band and more!
At 25cm wide by 50cm tall, this is a one-size-fits-all item.  
This design features a stylized flag with stripes and pot leaves.  We also have a "Sea of Green" leaf design!