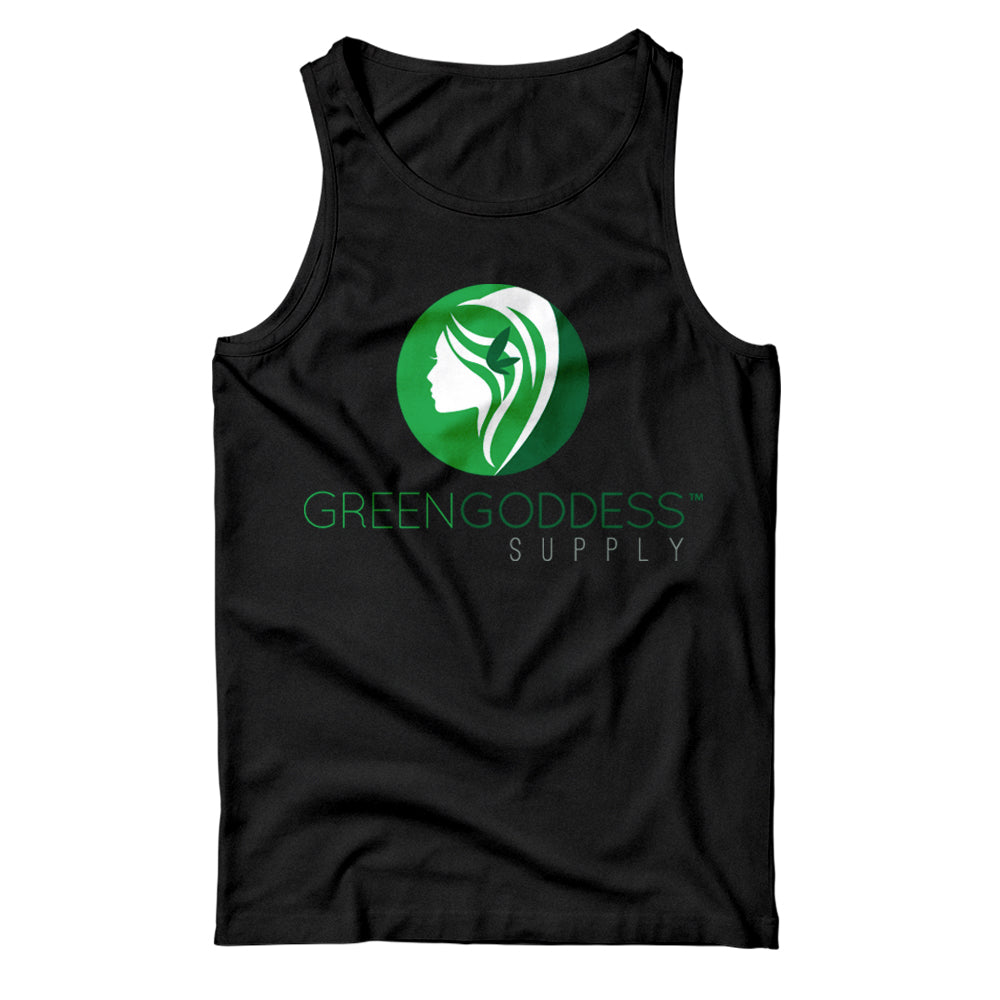 Women's Logo Tank Top Shirt - Black
Stay cool - literally and figuratively! 
The classic tank top: fun, comfortable, and versatile, and now available in black with the three-color Green Goddess Supply logo!  
This women's tank top is made from 98% cotton and 2% Spandex, to give it a bit of a stretch/flex ability.