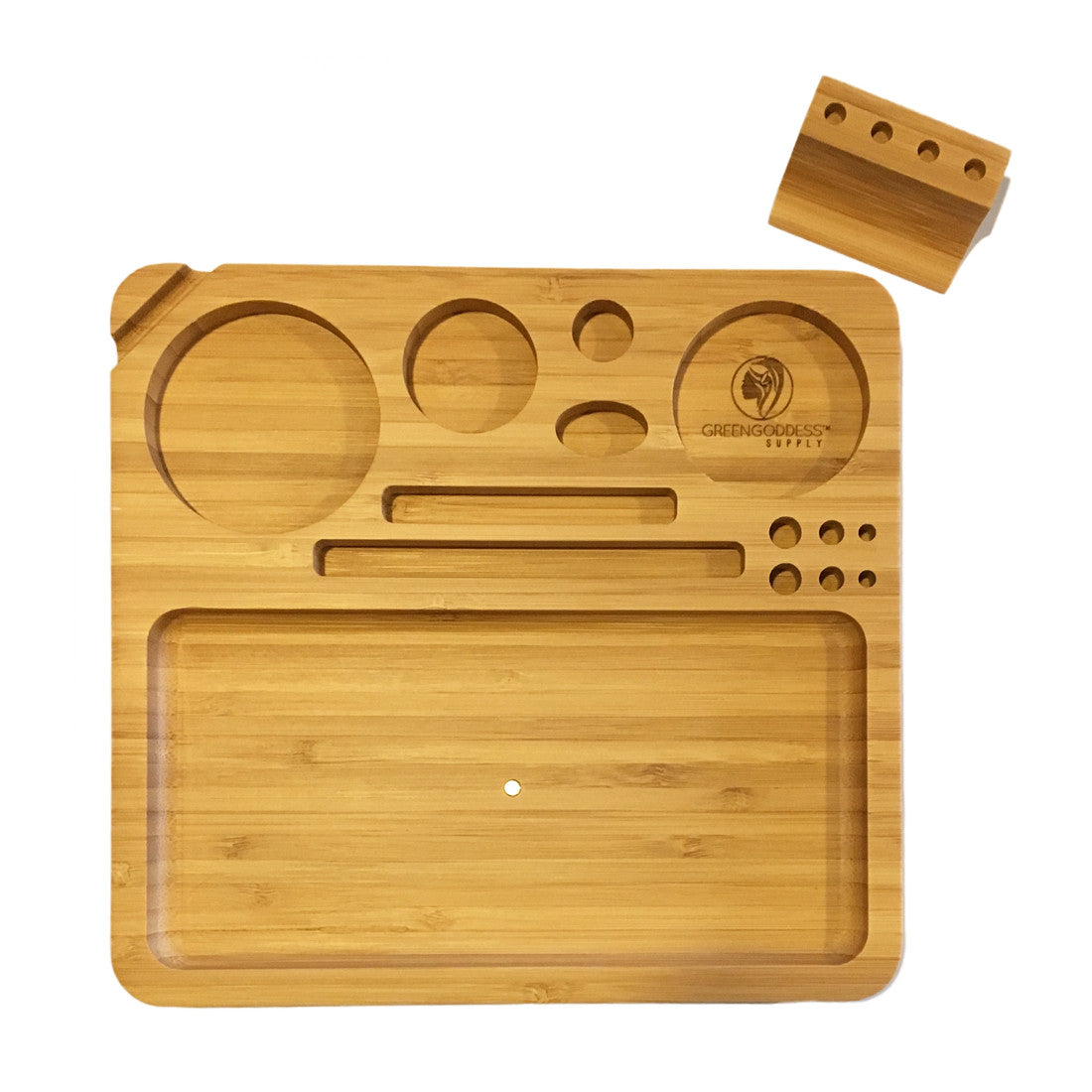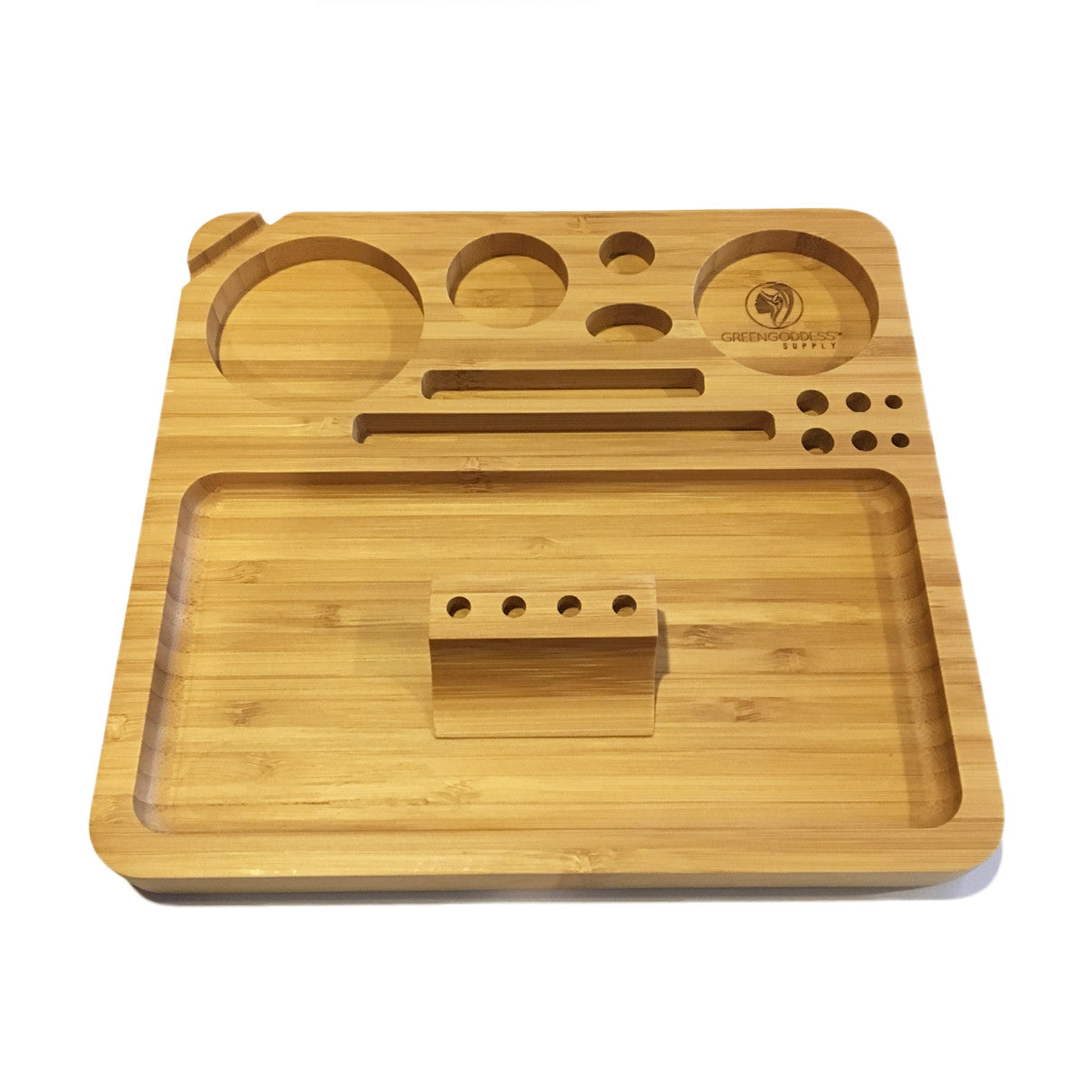 Bamboo Rolling Tray w/ Magnetized Rolling Jig (8.5" x 8")
Our Large Bamboo Rolling Tray is made of a extremely lightweight and durable bamboo. Unlike other high priced rolling trays on the market our tray is loaded with features and economically priced.
The tray includes space for both regular and king sized rolling papers, 2- pre-rolled cones, 4- wax tools, 1- wax jar, 1- 2" grinder, 1- 2.5" grinder, 1- standard lighter, 1- e-cig and ample room for herb prep. It also includes a magnetized jig that assists you with removing your excess herb and has an additional 4 slots for dab tools storage. 
Measurements: 8.5" x 8" x 0.75"