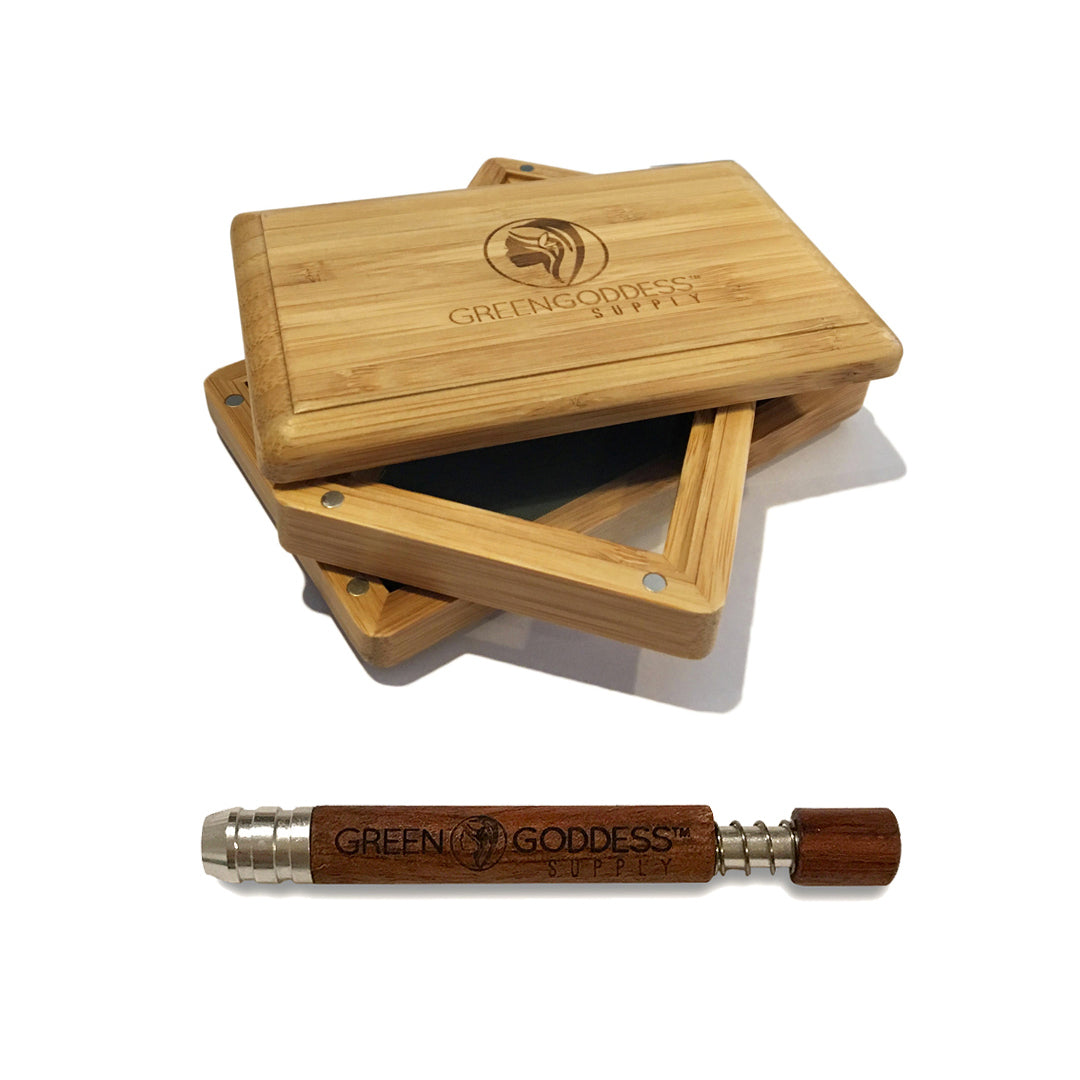 Bamboozled! Box & Bat COMBO
Mini Bamboo Pollen Sifter Box with a 100 micron mesh screen (filters pollen from herb). Removable top and bottom pieces are secured with high strength magnets secure herb & pollen. 
Bamboo wood construction   
100 micron mesh screen
Extra-strength magnets keep box secure
Tempered glass tray for easy pollen collection
PLUS a Spring-Loaded wooden BAT ($10 value) for easy ash disposal. 
Store, filter and ENJOY with this special discounted offer.