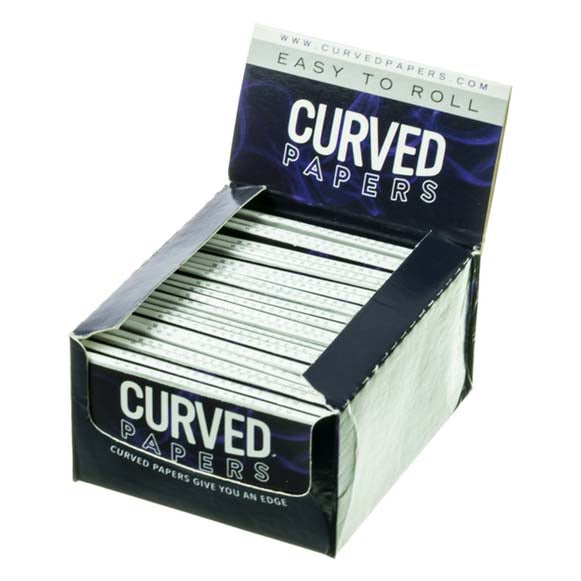 Curved Papers - Standard PDQ Display Box
Easy To Roll CURVED edge rolling papers! We use only the finest French rolling paper to provide a beautiful burn. And, of course, Curved® Papers feature the easy to roll curved edge. These are the finest rolling papers in the world.
This box contains 24 booklets.  Each booklet includes 50 leaves, each a standard 1-1/4 size (78mm x 45mm).