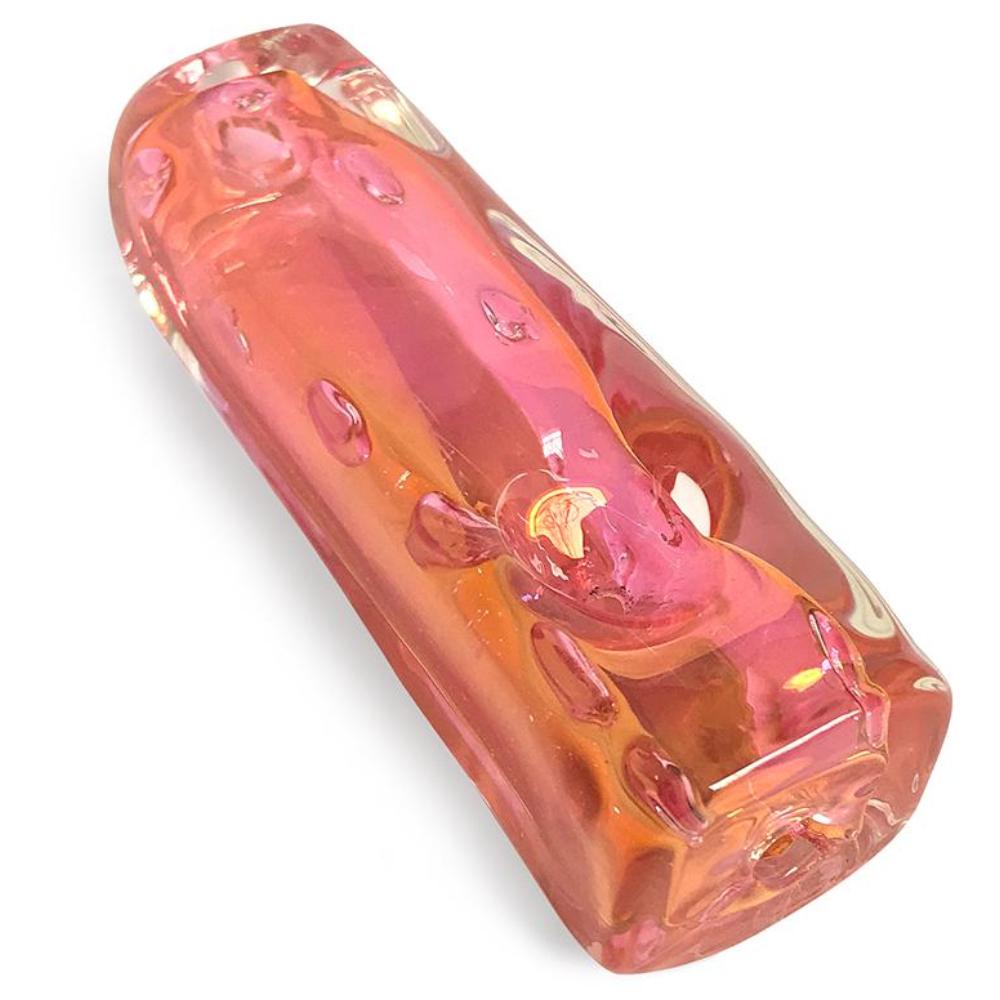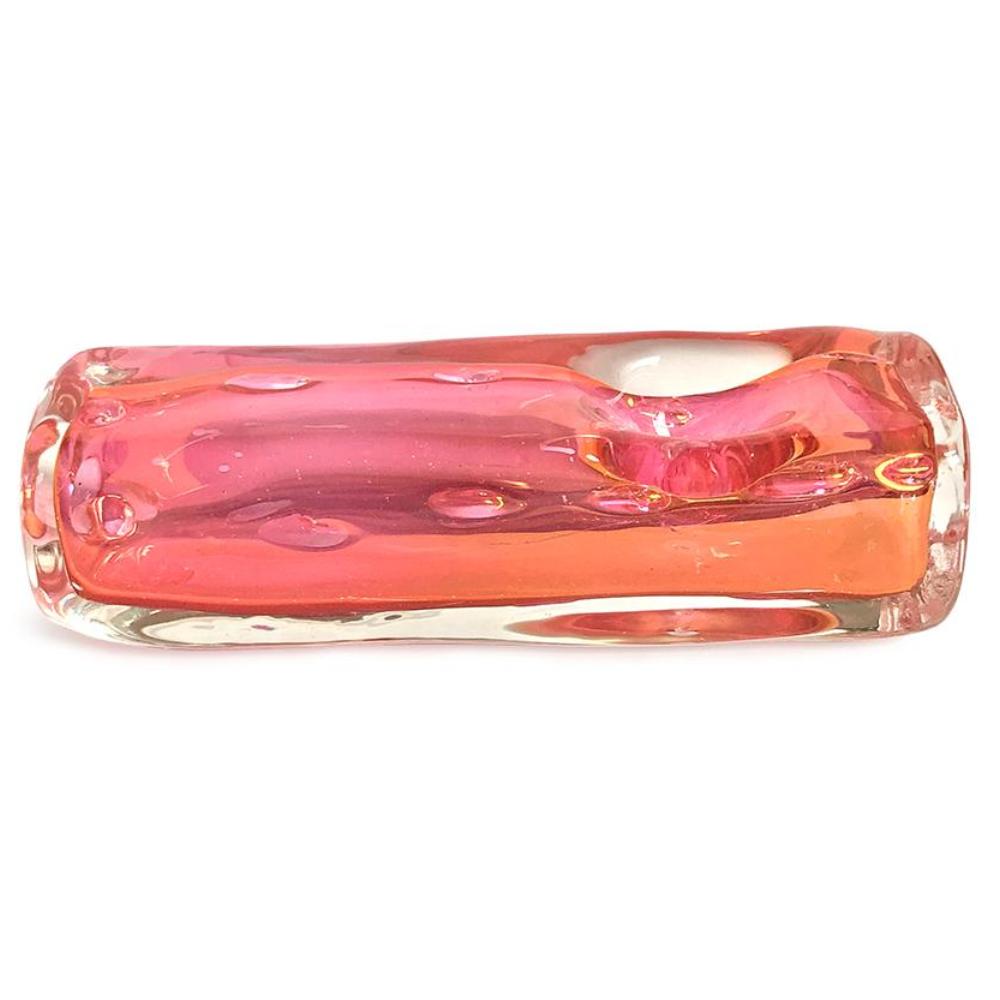 Little Pink Steamroller
OMG! How adorbs!  Yes, this little pink steamroller is a cute, functional, and super convenient to toss into a purse or pocket on the go.  Made from a very thick, solid glass, this is a high quality product you should have for years to come.  
This is a classic steamroller style pipe, with the carb hole on the end.   Each pipe is individually hand blown so they may vary slightly, but they're typically 3.25" long.