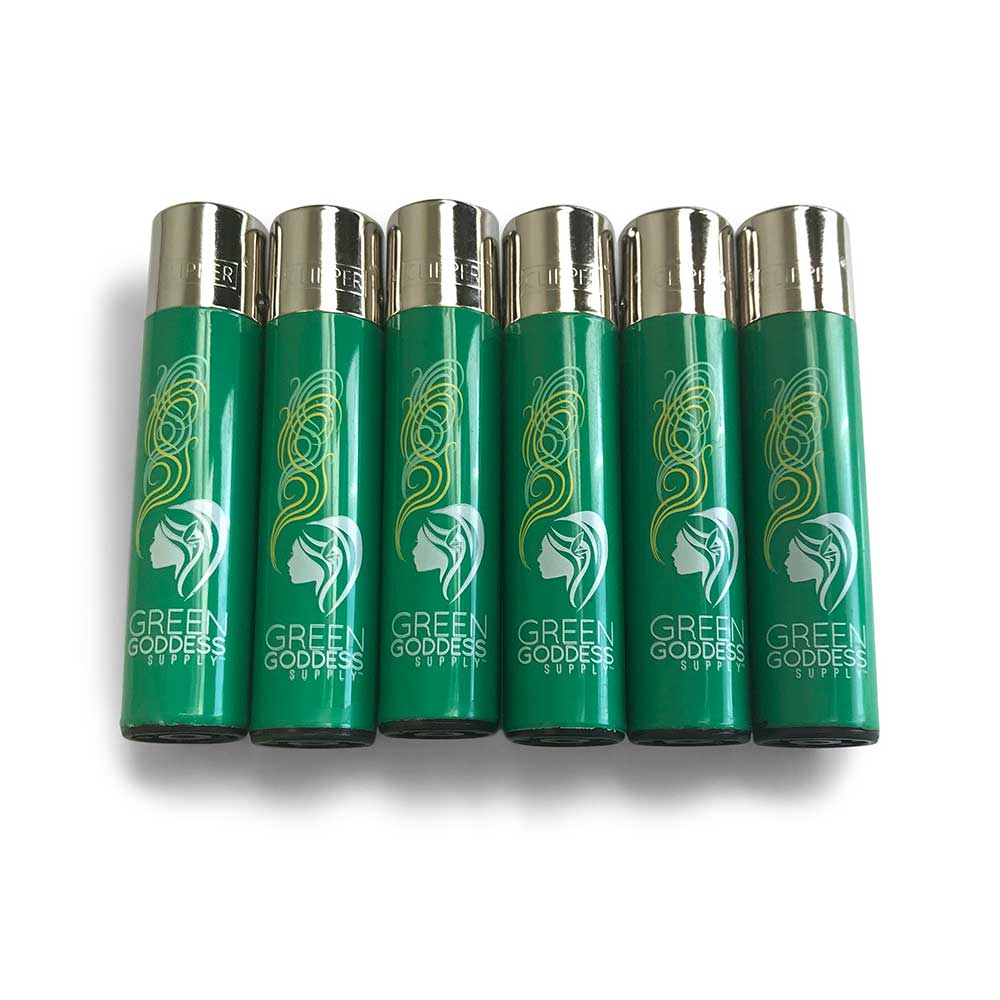 Refillable Lighter 6-Pack
Clipper lighters are the favorite lighter of the "underground culture" and a collector's item -- and now there's an official Green Goddess Supply Clipper Lighter!
This lighter is refillable, and carries a cool new design. We've bundled these into a 6-pack so you still have a few kicking around even after your buddies walk off with one, or you leave one behind at a bar or club.  All good - this 6-pack has got your back!