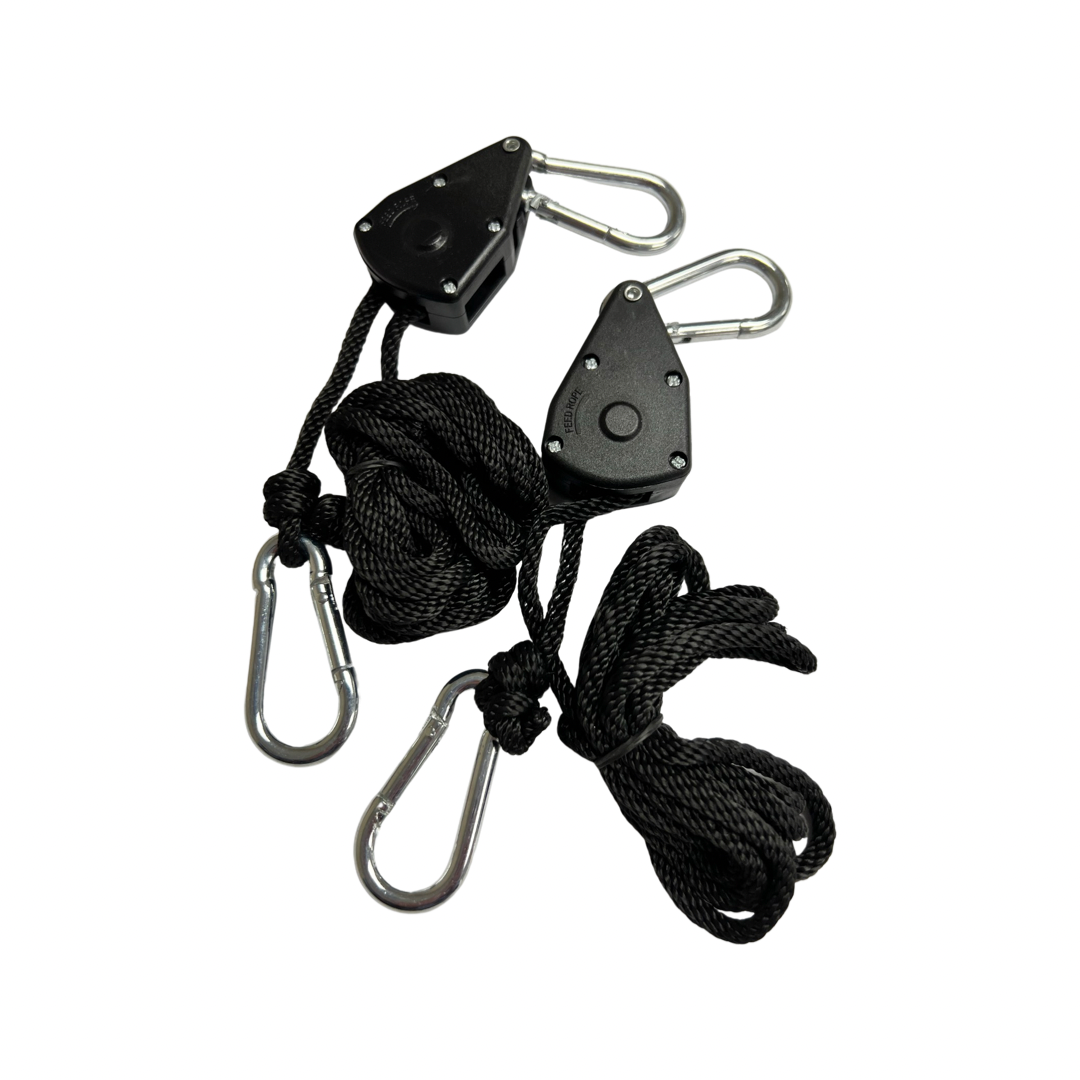 Replacement Rope Winches (Pair)
The rope winches that ship with The Armoire should last a lifetime, but we know that "sh*t happens!" in life, so these are a pair of replacement rope winch sets.
The ropes are made of braided polypropylene, with zinc plated steal hooks (carabiners).  Weight capacity is 150 pounds per pair, or 75 pounds per ratchet.
Includes ropes, ratchets and carabiners. Fully adjustable and locking, tear & rust resistant.