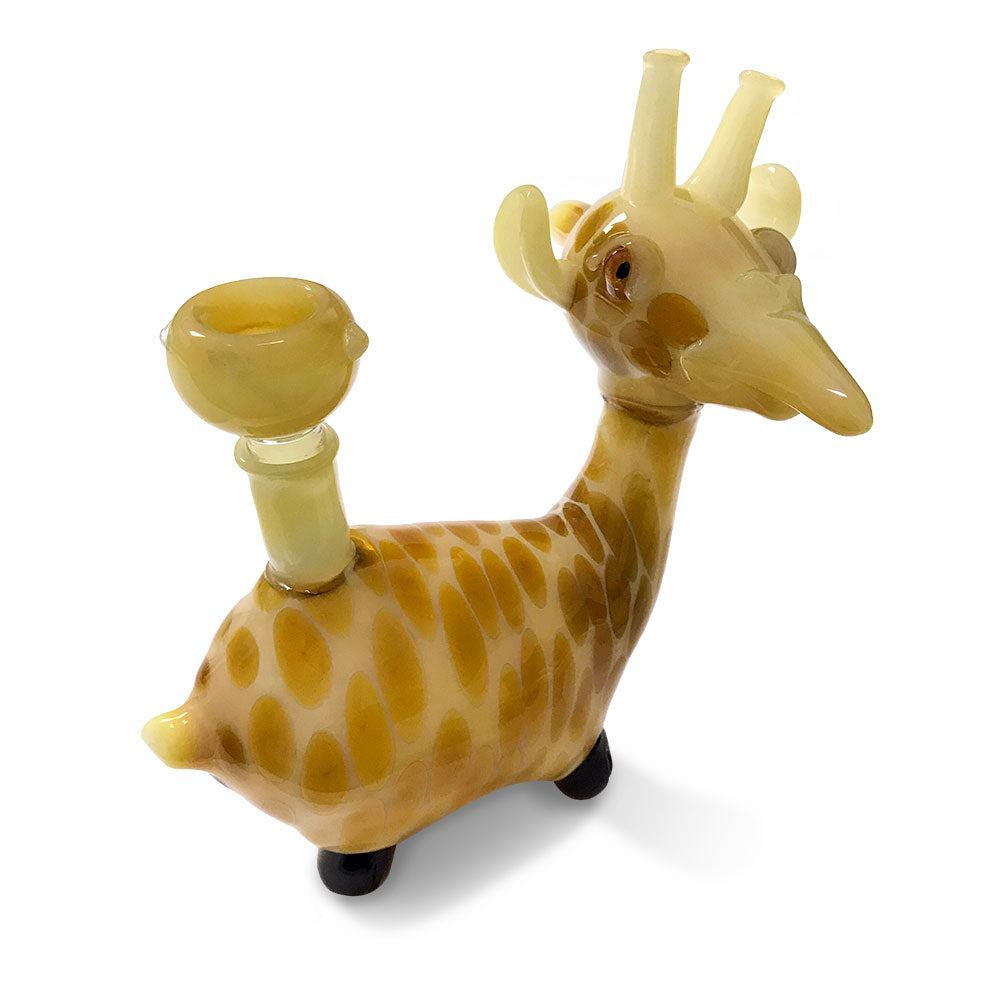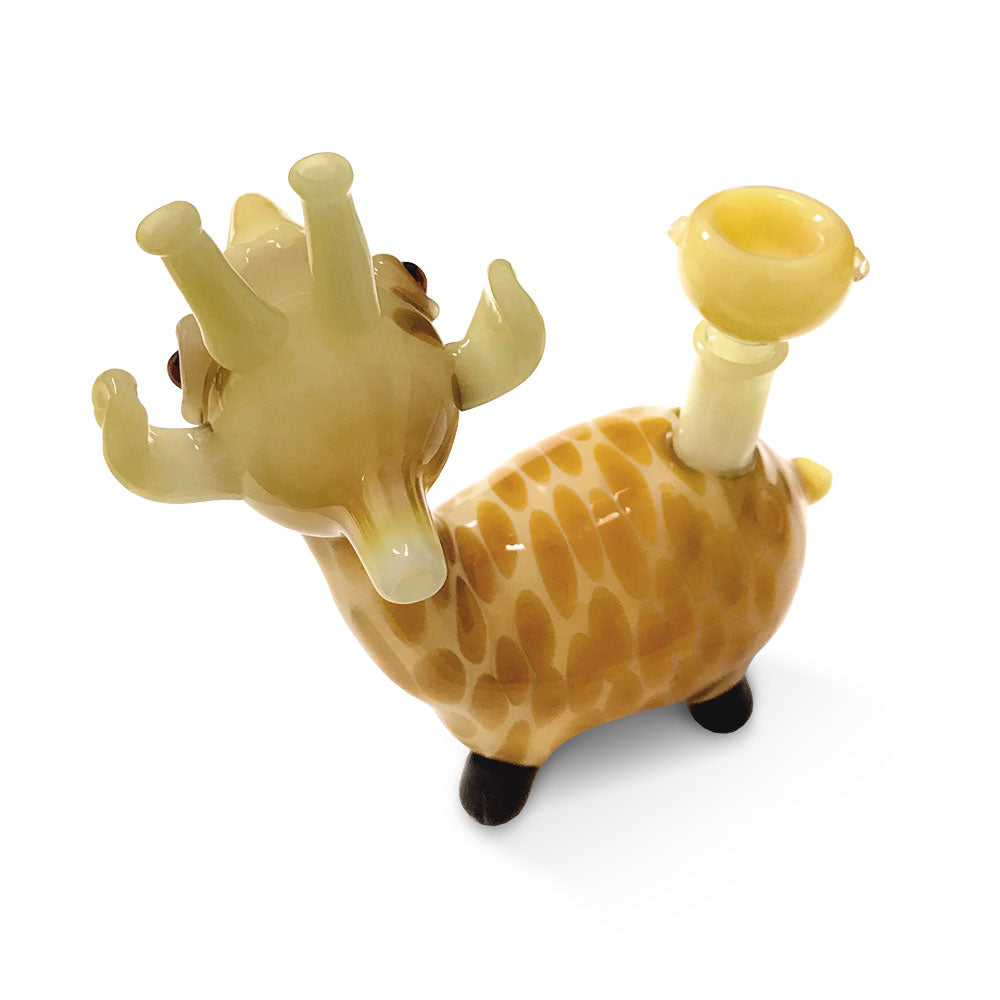 The Cute Giraffe Water Pipe
"OMG! How Adorable!" says just about everyone who sees this piece!  We wondered how well this one would be received so brought a few to a local show and they were the first to go!  People love this cute giraffe water pipe!
The giraffe is approximate 8" tall and roughly 6" wide - these are individually hand made by a glass artist, so while they all generally look the same, there are slight variations.
This is a solid colored piece, with traditional giraffe spots of yellow / brown / orange colors.  It's sure to be a conversation piece!