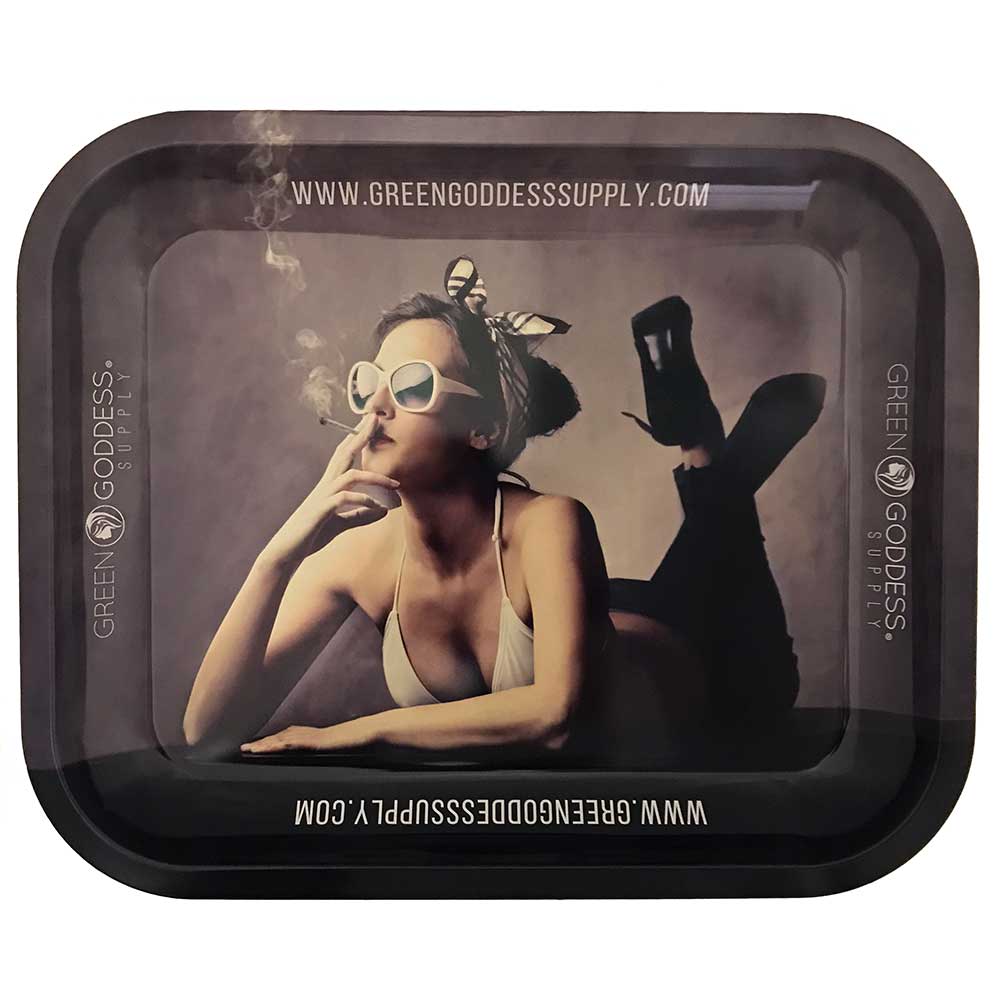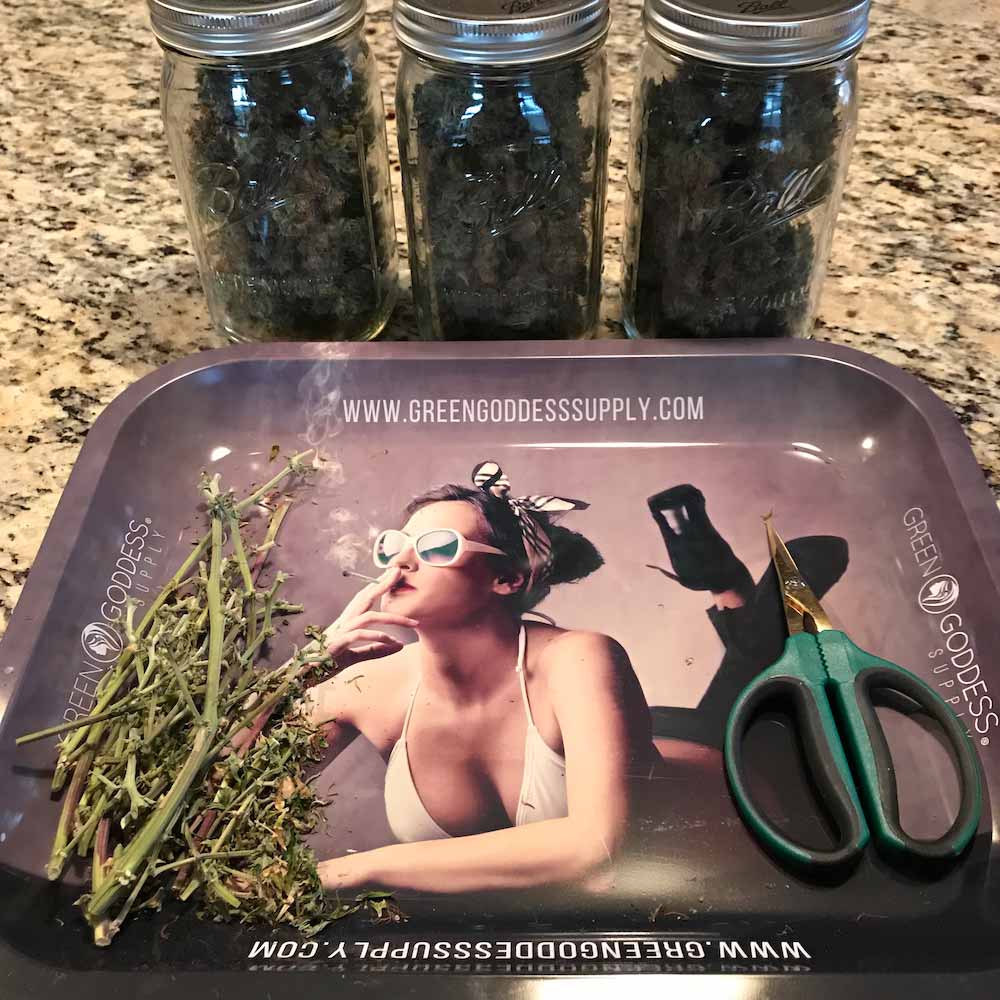 Extra Large 14" x 12" Trimming Tray (Rolling Tray)
Whether you want to use this for trimming your home grow, or rolling, this super large metal tray will have you covered!  
This is an oversized 14" x 12" metal tray, and is perfect for use as a trimming tray.  If you've just grown a plant in The Armoire and need to trim it, this tray is the perfect size.  In fact, we've included a photo demonstrating this very use.