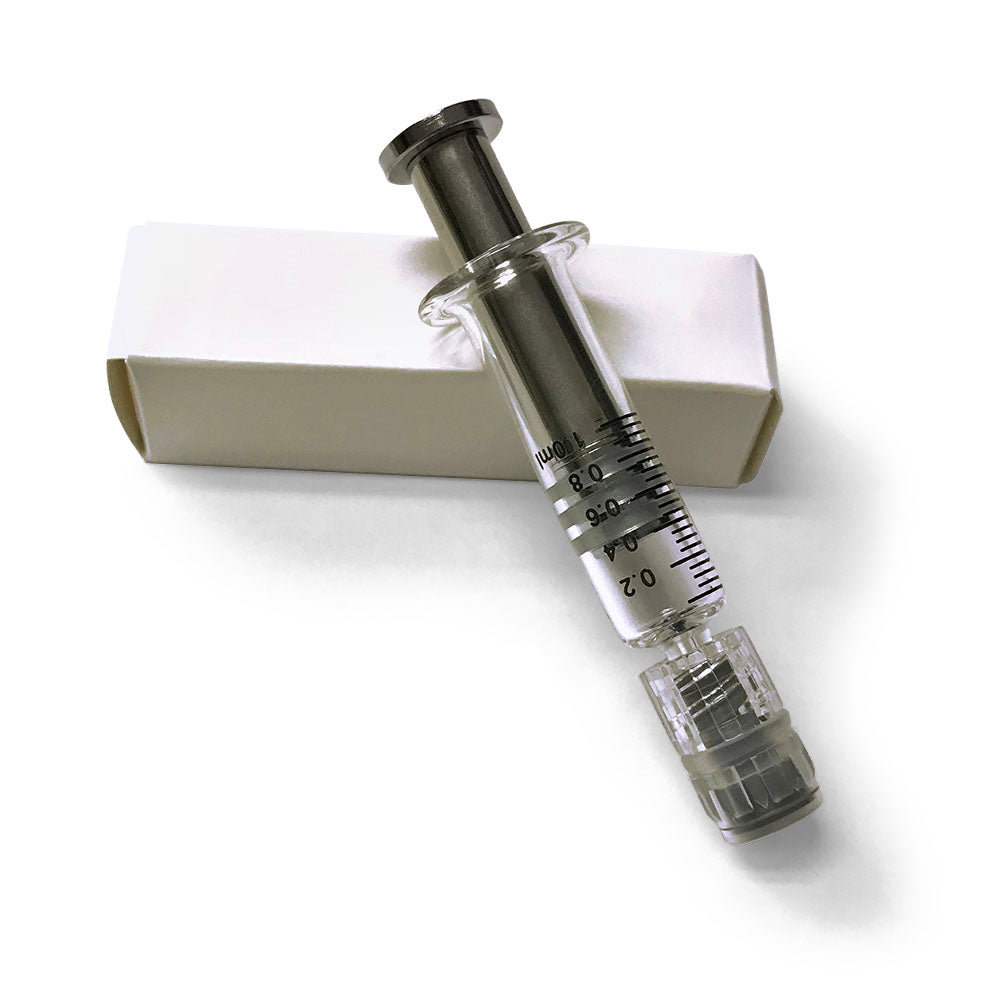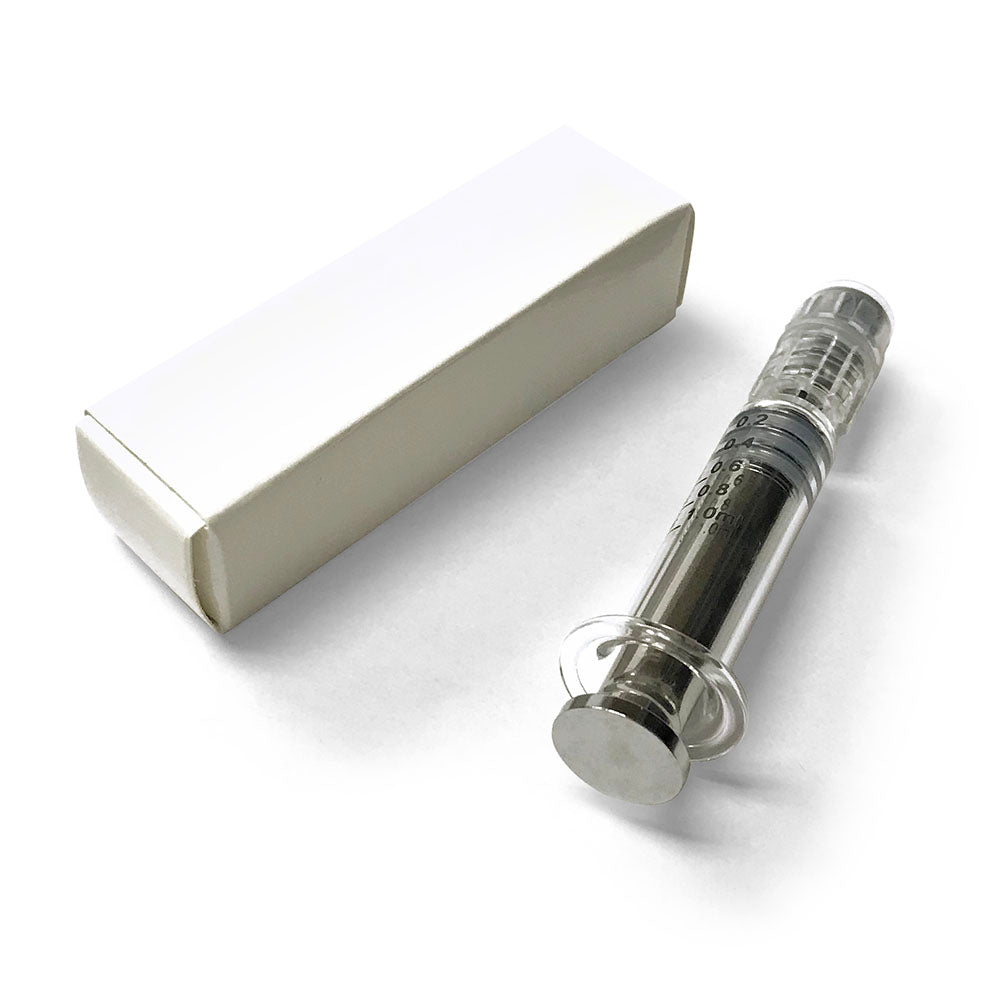 1ml Glass Syringe with Stainless Steel Plunger (Silver)
Check out this super high quality, medical-grade, reusable oil syringe, designed to last a lifetime!
Whether you use this straight up to dispense oils (for dabbing, etc.) or use it to fill your refillable / reusable 510 thread cartridges, this syringe is sure to please!
This blunt-tip oil syringe is made of a super high quality borosilicate glass with a polished stainless steel plunger.  The glass means it can be heated and won't melt or break. While we don't recommending holding a torch to it, the point is that you can safely use this to dispense oil into a nail or banger without fear of melting, as with plastic syringes.
The stainless steel plunger is strong and durable to last a lifetime.  The plunger is affixed with THREE rubber rings to ensure no leakage, and it also ensures that air won't get in and oxidize the oil / liquid over time.
As if this isn't enough, this little unit packs even more great features!  The measuring gradations are etched in the glass, not painted, so they won't rub off. 
Our syringe is also available with a GREEN plunger, and we offer a discounted bundle on a silver AND green, so you can visually identify different oils quickly and easily by the color of the plunger (eg put an isolate oil in one, and a full spectrum oil in the other, and be able to tell which is which).
The syringes work great with our high quality oil cartridges too!
Quick Feature Highlights: 
1.0 ml Capacity
Measurements won't "rub off"
Luer Lock tip
Borosilicate Glass Can Take the Heat
Stainless Steel Plunger
Triple Ring Seal
Colored Plunger (Silver)